Blogging for Devs
Join Our Community
Mission
When I started blogging actively in 2016, the thing that changed the game for me and really helped me grow wasn't a course or a tool.
It was community.
Communities helped me learn to build successful blogs, finally understand SEO, and connect with experts who could give me a leg up.
I've got no doubt that I would be years behind (or even given up) reaching my one million reader milestone without them.
That's why I wanted to create a similar space specifically for developers.
The mission of the Blogging for Devs Community is to be a supportive place for developers like you to give and receive advice on how to write online, grow your audience, improve your career opportunities, and attract people to your projects.
And most importantly, to do this in a way that's authentic and genuinely helpful to others.
Blogging and growing an audience is so much harder in isolation.
That's why we're here.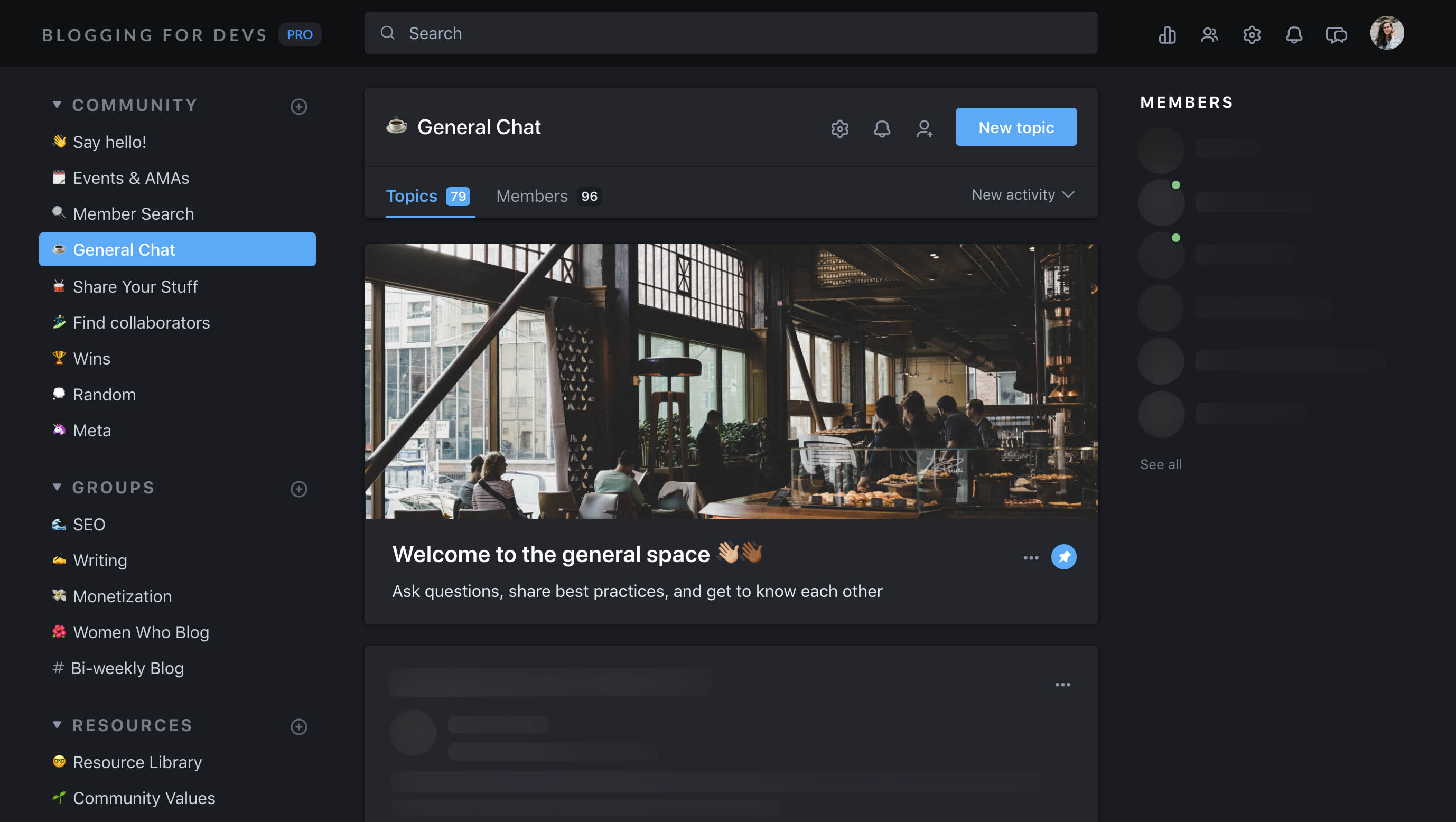 We've got literally four spots left in our free, early adopter membership program. You can apply for an invite here.