Blogging for Devs

PRO
Join Our Community
Why we're here
When I started blogging actively in 2016, the thing that changed the game for me and really helped me grow wasn't a course or a tool.
It was community.
Communities helped me learn to build successful blogs, finally understand SEO, and connect with experts who could give me a leg up.
I've got no doubt that I would be years behind (or even given up) reaching my one million reader milestone without them.
That's why I wanted to create a similar space specifically for developers.
The mission of the Blogging for Devs Community is to be a supportive place for developers like you to give and receive advice on how to write online, grow your audience, improve your career opportunities, and attract people to your projects.
And most importantly, to do this in a way that's authentic and genuinely helpful to others.
Blogging and growing an audience is so much harder in isolation.
That's why we're here.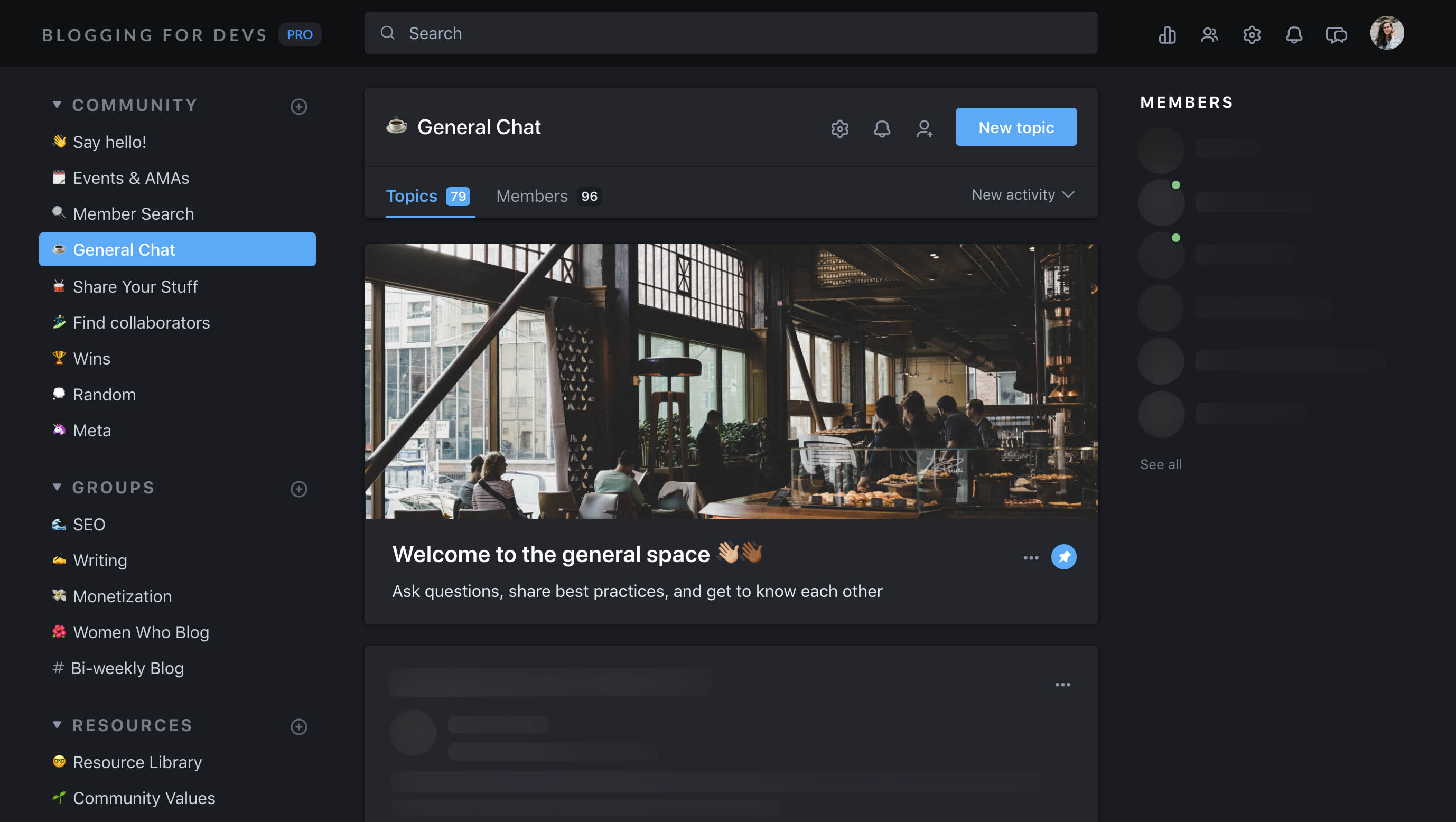 Who are our members?
Our members range from beginner to experts across a ton of dimensions. They are prolific bloggers, conference speakers, founders, and creators of all stripes.
We also have pro marketers who're learning to code, and bloggers who want to learn more about writing for a technical audience.
You don't even have to write technical content to fit in.
No matter if you're a code newbie or an industry veteran, if you want to become a better blogger and weave writing into your career, this community is for you.
What's important is that you're an action-taker and motivated to grow!
Components of Our Community
Our community has about 100 members and grows every week.
It's active, but not overwhelming. There are new posts every day. We use a platform called Circle for discussions.
Here's a peak of what you'll find inside.
Discussion
Most of the community discussions happens in a couple spaces, so you don't need to hunt everywhere for the topic you saw last week.
This is the place to get to know each other, give and get feedback on blog posts and projects, RSVP for upcoming events, ask questions, and discuss strategy.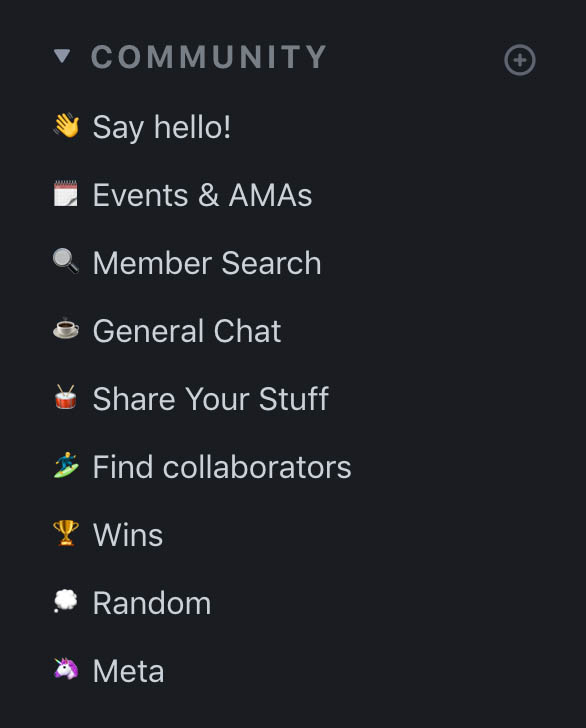 Virtual Events + AMAs
We have monthly meetups you can join to connect with fellow dev bloggers and get feedback or ideas on how to grow your blog.
Going forward, we'll add more virtual events and workshops you can join as a Blogging for Devs community member.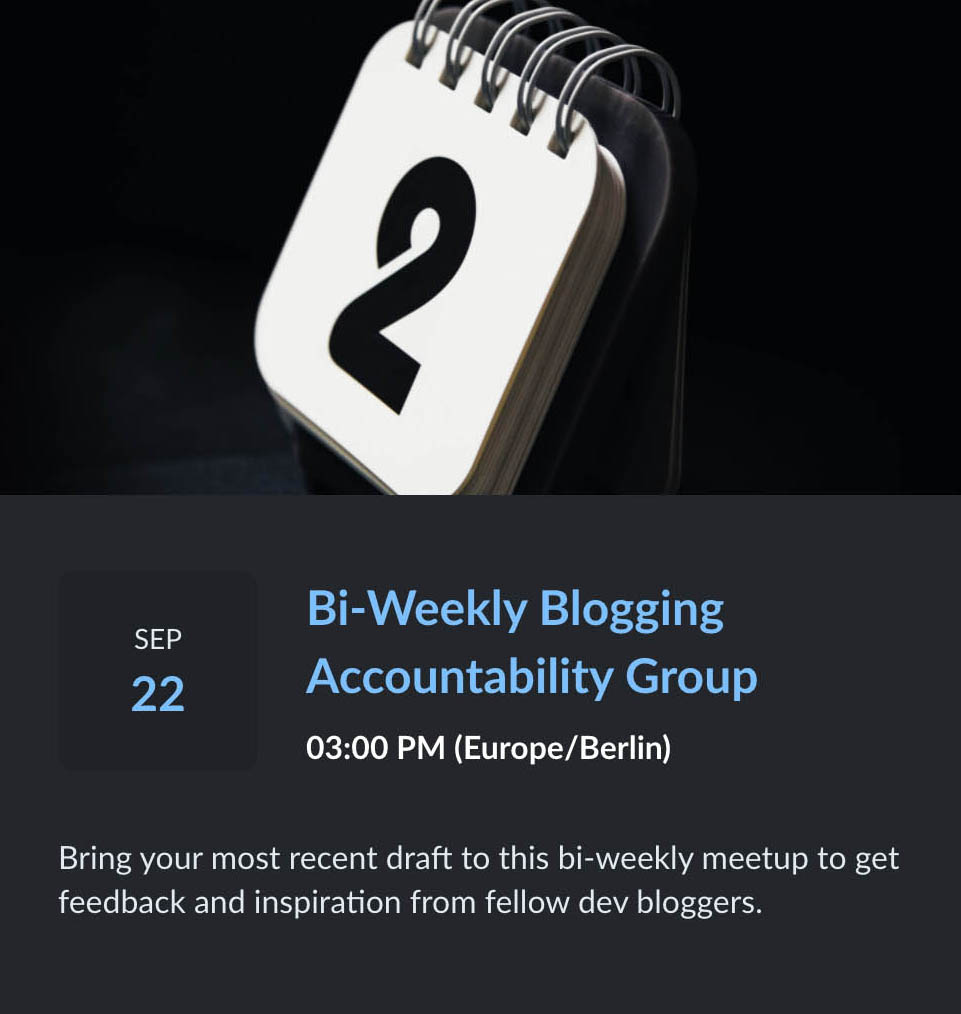 Groups
Dive deeper into specific goals and strategies behind growing your blog in our community groups. Members can also create their own group. For instance, a few of our members recently created an accountability group.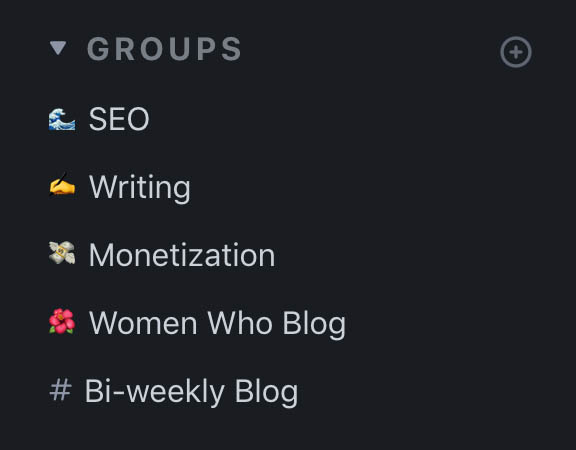 Private Community Resources
In addition to access to a private, supportive community of developer bloggers, you'll also get access to guides, curated resources, and screencasts.
 Resource Library

Use the resource library to spend less time evaluating tools and more time creating impactful content and growing your blog's audience.
 Case Study Video Series

See how to grow a brand new website with a content strategy, analyzing competitors, choosing keywords, writing and SEO.
Code of Conduct
The Blogging for Devs Community is committed to providing a safe, supportive, and welcoming space for all, regardless of gender, sexual orientation, ability, ethnicity, socioeconomic status, and religion (or lack thereof). We refer to the Berlin Code of Conduct.
Become part of the
Blogging for Devs Community ✍️
We'd love to welcome you into the community. Secure your founding member discount by joining the waitlist now.